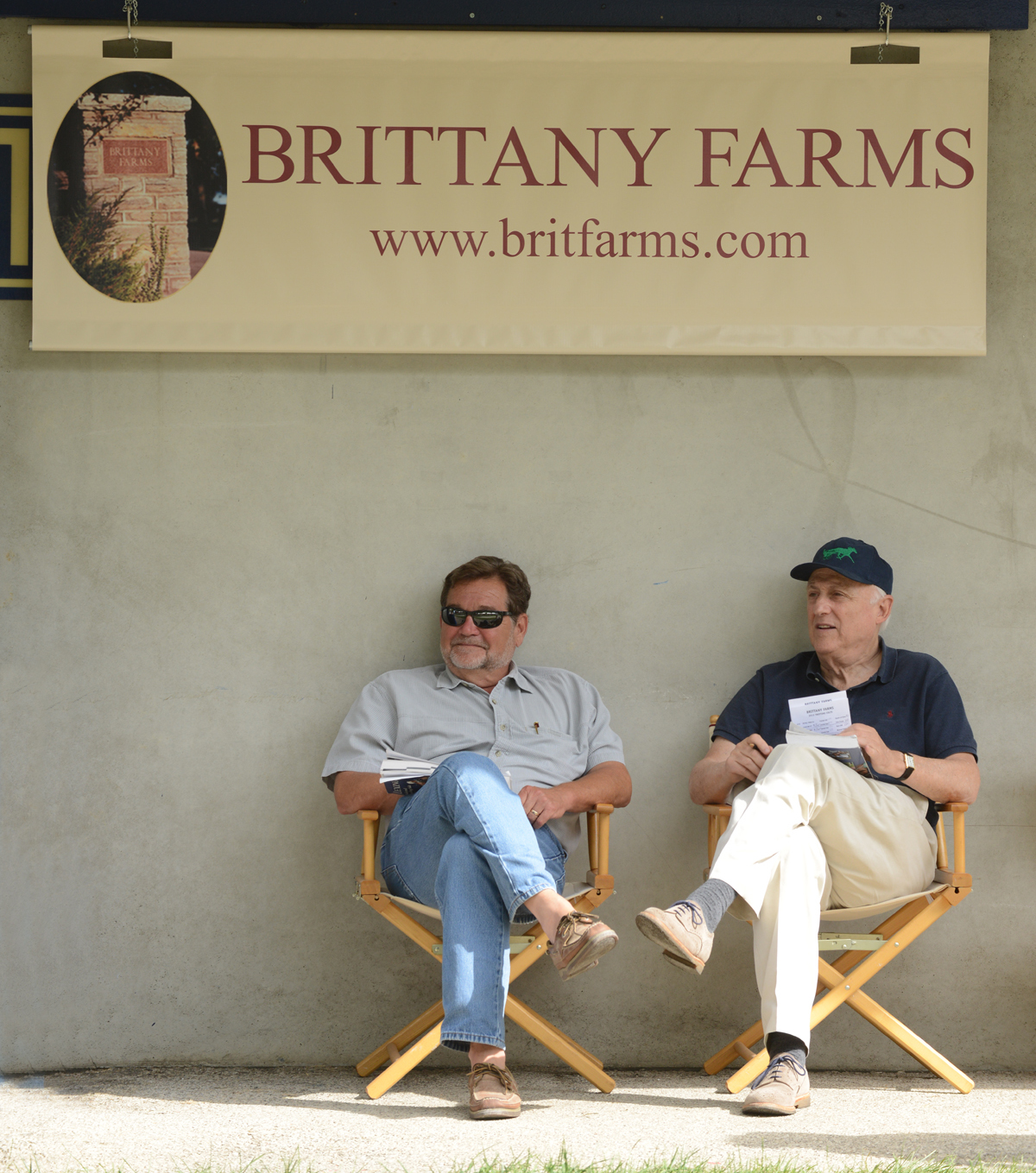 Art Zubrod (l) and George Segal
That statement is grounded in fact.
• Brittany was voted harness racing's "Breeder of the Year" by the U.S. Harness Writers Association in both 2019 and 2020.
• For the past three years in a row, Brittany has led all major North American breeders in average earnings per starter.
• Brittany is harness racing's leading breeder in percentage of millionaires from foals bred, with 40 presently to its credit (see the Millionaires Row).
• The farm is the sport's co-leading breeder of winners of the Breeders Crown—the year-end championship events for the greatest racehorses at each age, sex and gait.
The laurels don't stop there. Brittany can also lay claim to being the first farm in history to have bred the winners of three of harness racing's premier events in a single year: the Hambletonian, Hambletonian Oaks, and Little Brown Jug.
The list of great racehorses the farm has bred and sold as yearlings over the years reads like a "Who's Who" in the sport, and the parade of Brittany-bred stars that started with Artsplace and continues to the present day can be viewed in the website's Hall of Fame.
Brittany Farms currently owns, in whole or in partnership, 40 mares, and with the selling of mares and the addition of select race fillies, the broodmare band should remain at about that number in the coming years, from a peak of about 150. That's not to say the farm hasn't set its share of records, having sold sale-topping colts and fillies on several occasions in recent years, including a recent top-priced trotting colt, at $350,000.
Brittany's quick ascent to the top of the list of leading Standardbred breeders started when farm owner George Segal, prominent in the Chicago commodities market, purchased the original farm in 1986 from the late Bill Shehan. Shehan himself had bred numerous champions on the original farm, along with mares that would eventually become foundation stock for many of today's leading breeders.
Perhaps most importantly, included in the purchase of the original farm was a package of 36 horses, many of them mares that would form the nucleus of Brittany Farms' then-fledgling broodmare band. Many of the great horses bred by Brittany—even today—trace their ancestry to those mares.
Brittany sells a crop of approximately 30 yearlings at the Lexington Selected Sale, and at times other venues, each fall. It manages two stallions, New York's leading money-winning pacing sire American Ideal (Blue Chip Farms) and Indiana's World Champion pacing sire Real Desire (Ivy Lane Farm). The yearlings sold by the farm at public auction bring fair market value to buyers, in both the mid-range and upper levels. Segal, like many other farm owners, is an avid sportsman as well as a breeder, so Brittany will occasionally retain fillies that it breeds, not only to race, but to replenish and freshen its broodmare band.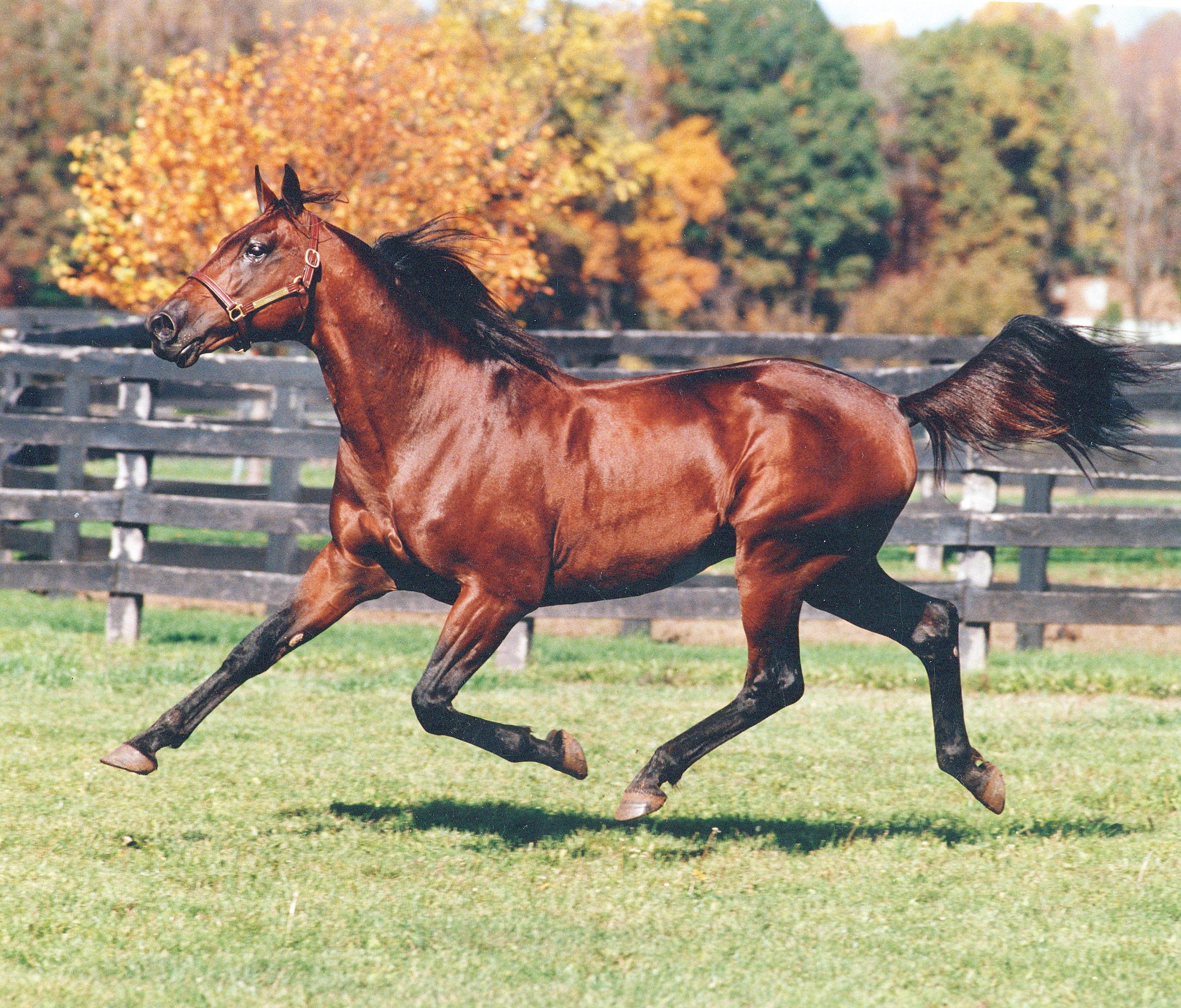 The legendary Artsplace
Segal, often with partners, will also buy yearlings from other farms, in hopes of catching a colt of championship caliber to become a future stallion, or a top-bred filly to race and then add to the farm's roster of broodmares.
That has certainly been achieved through the years, as Segal has campaigned privately or in partnership such great champions as the fillies American Jewel, Passionate Glide, Lifetime Pursuit, Three Diamonds and Leah Almahurst, and the colts Artsplace, Western Hanover, Life Sign, Self Possessed, Cantab Hall, and more recently, Father Patrick, Artspeak, and the reigning champion 2-year-old, Perfect Sting.
Many of the farm's knowledgeable and hard-working team members have been with the farm since its very beginning, including Brittany manager Art Zubrod. Zubrod, with a solid background as a hands-on horseman in the Standardbred, Saddlebred and Thoroughbred businesses, was hired in 1986 along with his wife, Leah Cheverie, herself a lifelong horsewoman, who works as the farm's office manager.
The farm is very much a husband and wife operation, as Dale Logan is the farm's manager while his wife Patti is in charge of yearlings. Both are natives to the Versailles, Ky. area.
Zubrod and the farm's management staff has always believed in raising horses in a natural setting, with mares and foals generally turned out in pastures with run-in sheds, even at night. Mares are on pasture and fed hay, and only grain-fed prior to and after foaling, until their foal is weaned.
Foals, on the other hand, are grain-fed only after the weaning process, with their condition and weight under constant scrutiny. After they become yearlings, foals will then exercise and graze in herds in the farm's rolling pastures. This ensures that they receive not only the outstanding skeletal foundation that comes from limestone-based pasture, but also the necessary muscle and competitiveness that comes from running and playing with other yearlings in the fields.